Dr. Shelley and Two Guys with Guitars.
Had so much fun watching S.a. Smith sing with R. Shaw Furlow and Joe Bagwell! Y'all did great!!

Posted by Lindi- Lane on Friday, May 29, 2015
---
BLUE BAYOU sung by Dr. Shelly Smith, with R. Shaw Furlow & Joseph Bagwell

Posted by Charlie Hewitt on Wednesday, May 27, 2015
---
---
Sam Mooney Magnolia Blues OPEN MIC NIGHT.
Sam Mooney Magnolia Blues OPEN MIC NIGHT.

Posted by Tony Norton on Thursday, May 28, 2015
---
---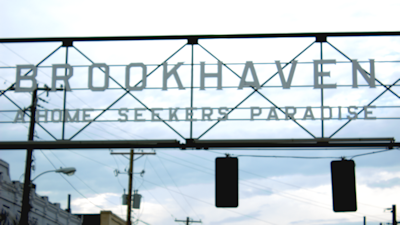 This is Brookhaven Mississippi, my hometown. It was established in 1818 by Samuel Jayne, a businessman who had moved to the area from Brookhaven, Long Island. The original town was named Old Brook and started as a trading post. By the 1850's the community had become a bustling railroad center servicing the lumber and cotton trades. To this day, the trains still have a significant impact on the town as it is one of the twelve daily stops between Chicago and New Orleans for Amtrak's "City of New Orleans."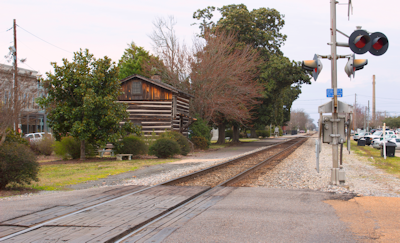 As a boy, I remember riding my bicycle down the long, tree-lined streets. I guess I was a little older when I realized what a great place it was to grow up with all the older houses that lined Jackson Avenue and Church Street. The town, known affectionately as the "Home Seekers Paradise" was a great place to raise a family and is even more so today.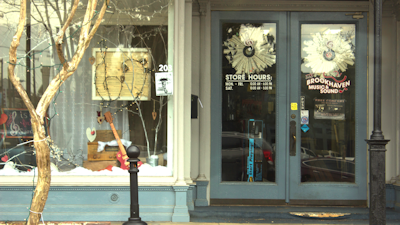 One of the other things about Brookhaven that has always been of interest to me was the number of outstanding musicians that have grown up here. You may not have ever heard their names or their tunes on the radio, but they had an impact on my junior high school classmates and me who learned to play guitars and drums by watching the older students play for our dances and parties. We learned to play trumpets, clarinets and pianos from a series of great teachers in our schools.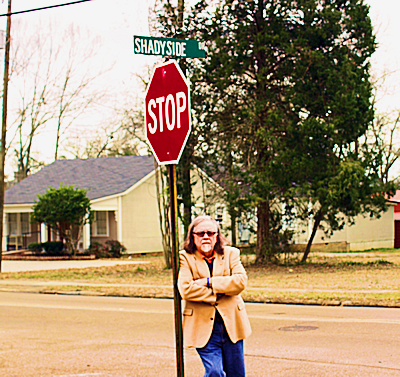 In 1969 I left Brookhaven to further pursue my education and a career in music. When I returned some forty years later I recognized that not much had changed: it's still a great place to raise a family and there are still plenty of great musicians in the area. Their names and faces have changed, but that talent pool is still deep.
My name is Shaw Furlow and I intend to introduce you to some of these people ... artists who sat down with me in my living room on Shady Side Street, who are creative, love entertaining and have great stories to tell.
This is Music From the Shady Side, I hope you enjoy your visit.